Explore Elizabeth Ingram and Alton Browns curiosity-filled Marietta loft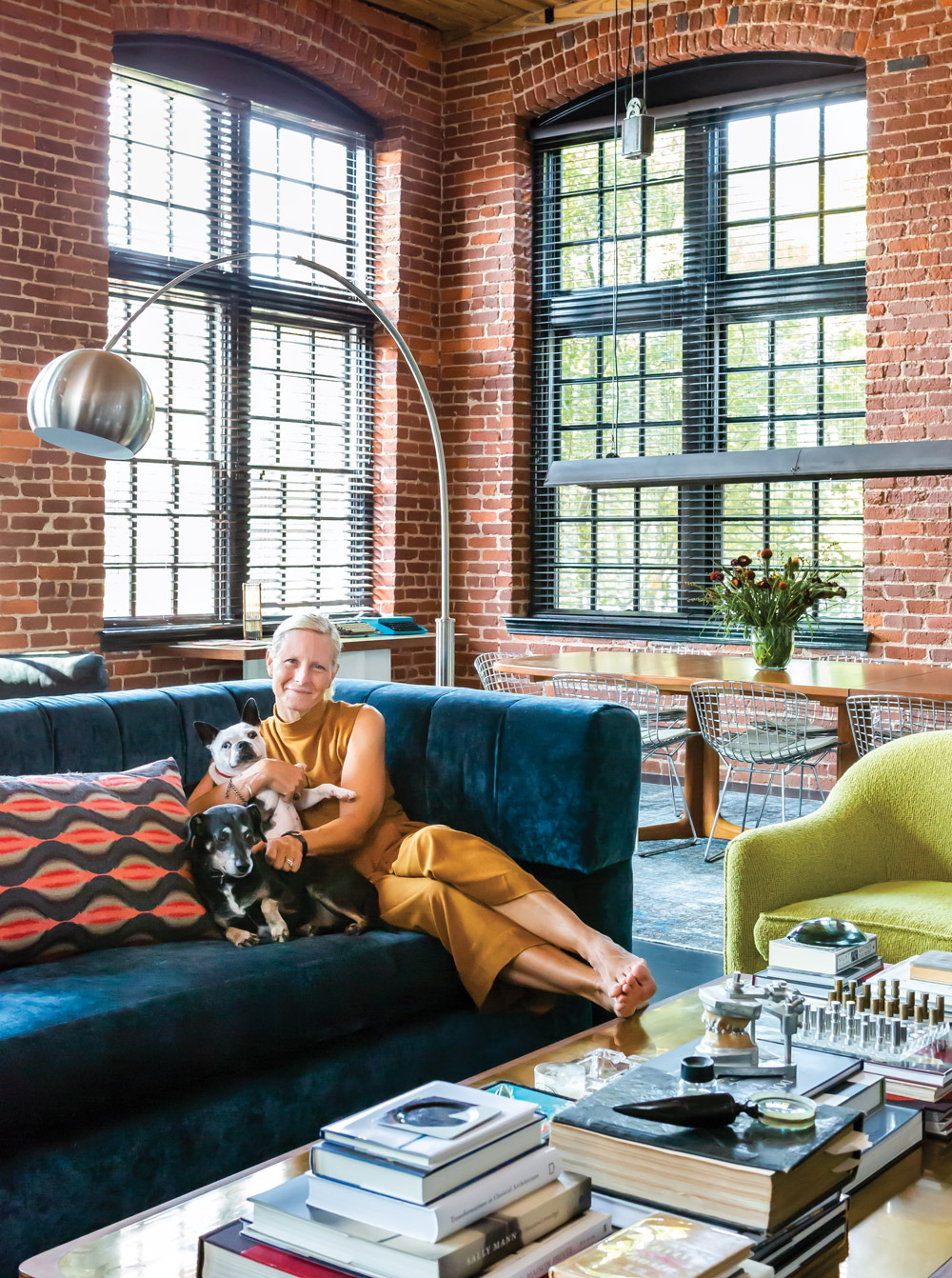 Award-winning interior designer Elizabeth Ingram says most of her residential clients want serenity and white, but shes better known for a moody, vibrant, curiosity-filled look that shes created at restaurants like Westsides clubby steakhouse Marcel, where tufted leather banquettes, gilded mirrors, and old fencing masks set the scene. Thats what caught the eye of Food Network personality Alton Brown, who called her up to plan his office, a project that turned into designing his loft in Marietta.
Alton, whose critically acclaimed, Marietta-filmed cooking show Good Eats returned this year after more than seven years off the air, bought the loft in a turn-of-the-century textile mill sight unseen. Elizabeth recalls his general wishlist to be sort of bachelor pad, but the designer got it, outfitting the space with black bookcases, painted navy floors, industrial lights, zinc, and beat-up wood, and layering it with vintage finds and architectural treasures. Hes a dramatic person and likes dramatic things, Elizabeth says. I tend to like a more masculine look, too.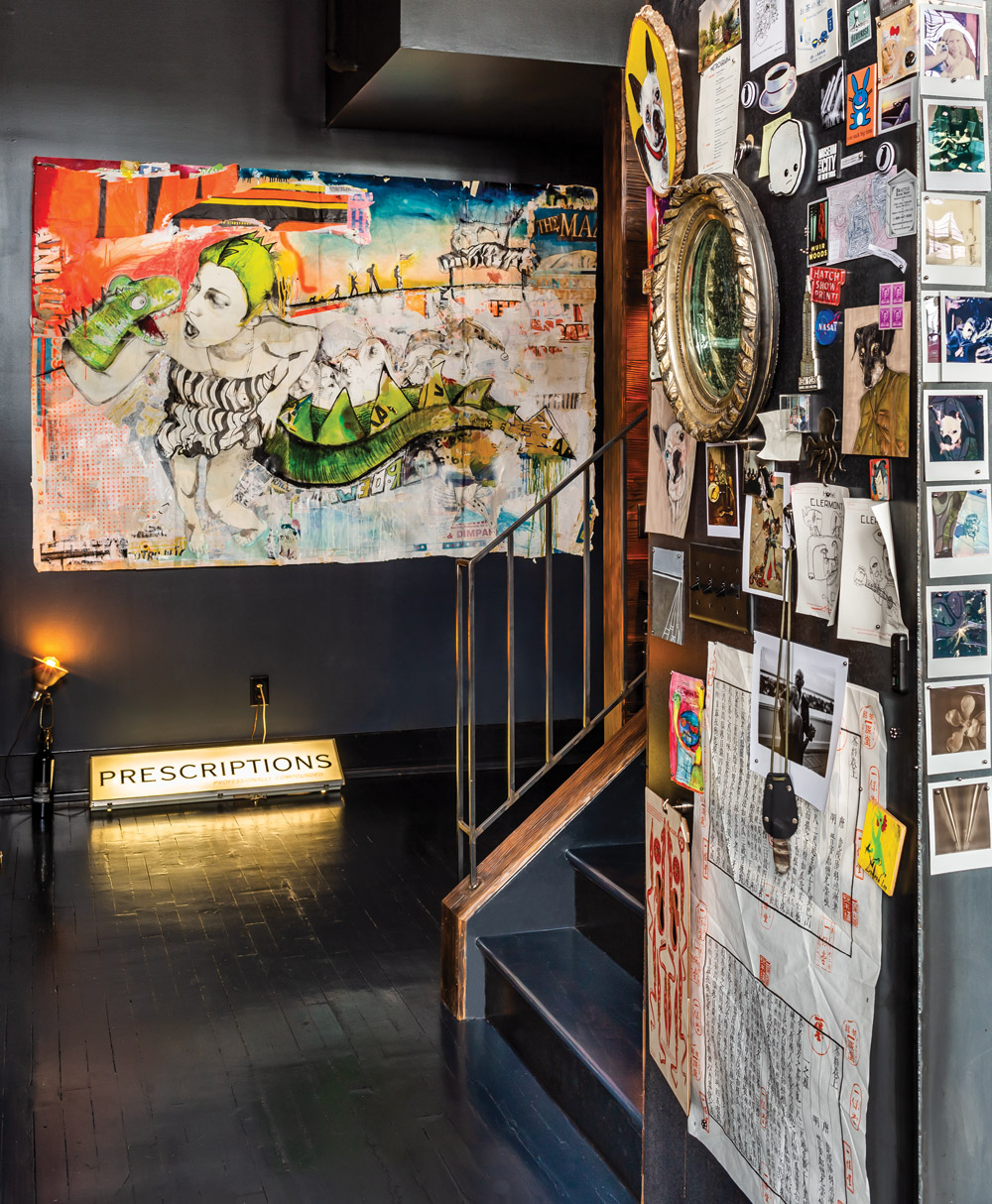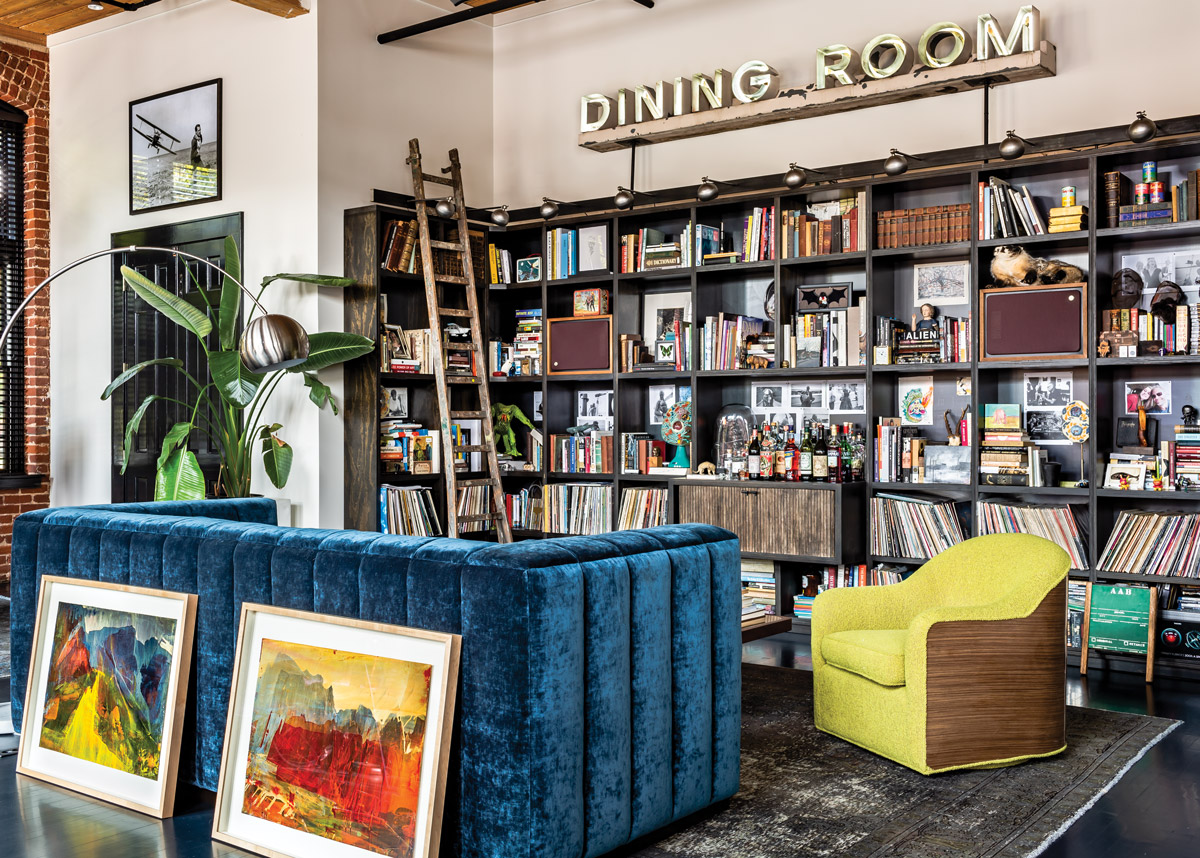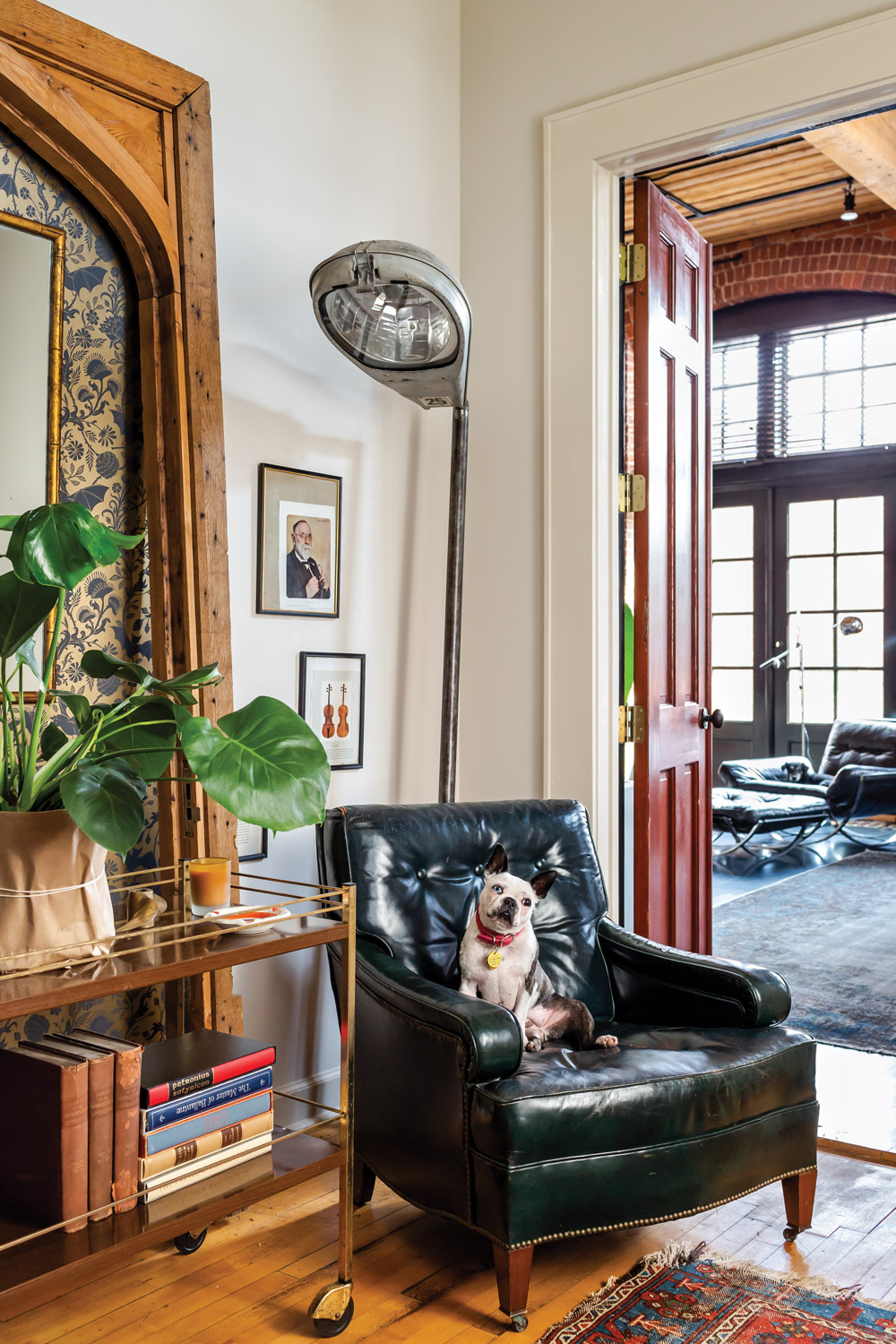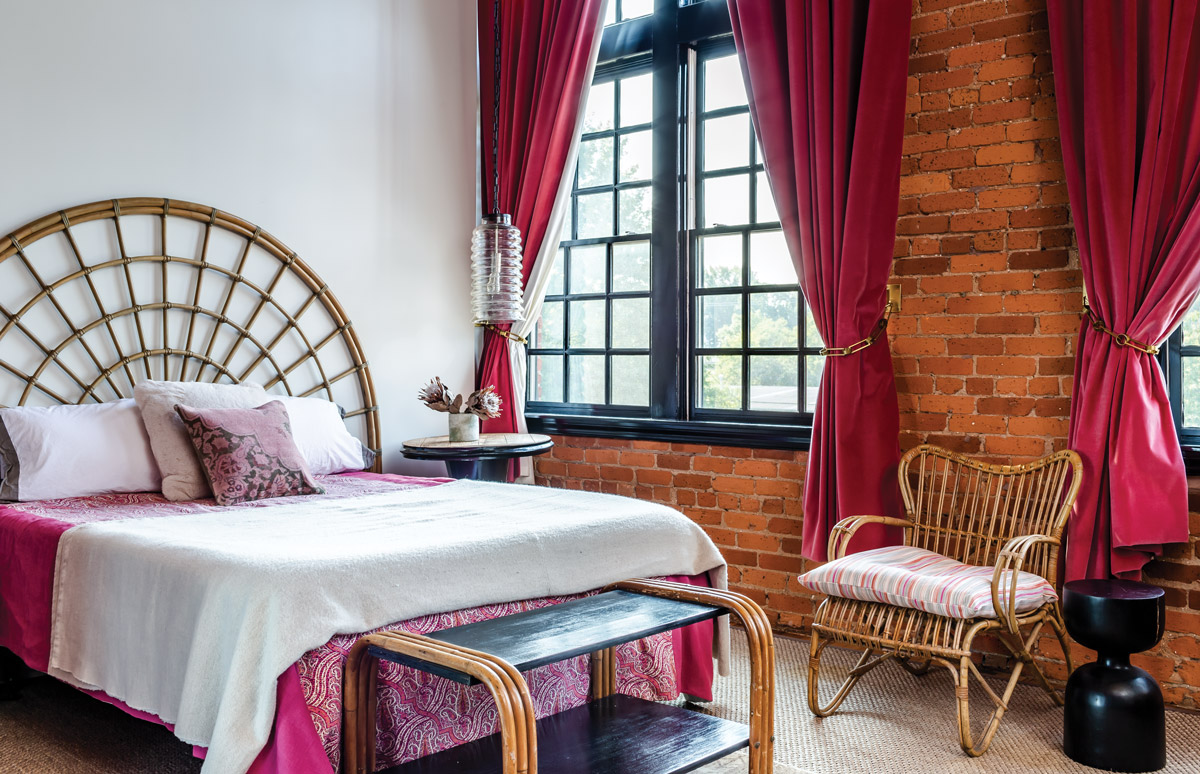 As it turned out, over the course of this creative project, they found more than that in common. We discovered that our minds kind of work similarly, says Elizabeth. They got married in 2018.
We both have this healthy disregard for the norm that probably sprouts from the fact that punk rock was an influence in both our lives, says Alton. We like things a bit on the grungy side, worn . . . threadbare. Neither of us trusts anything new that hasnt survived a street fight.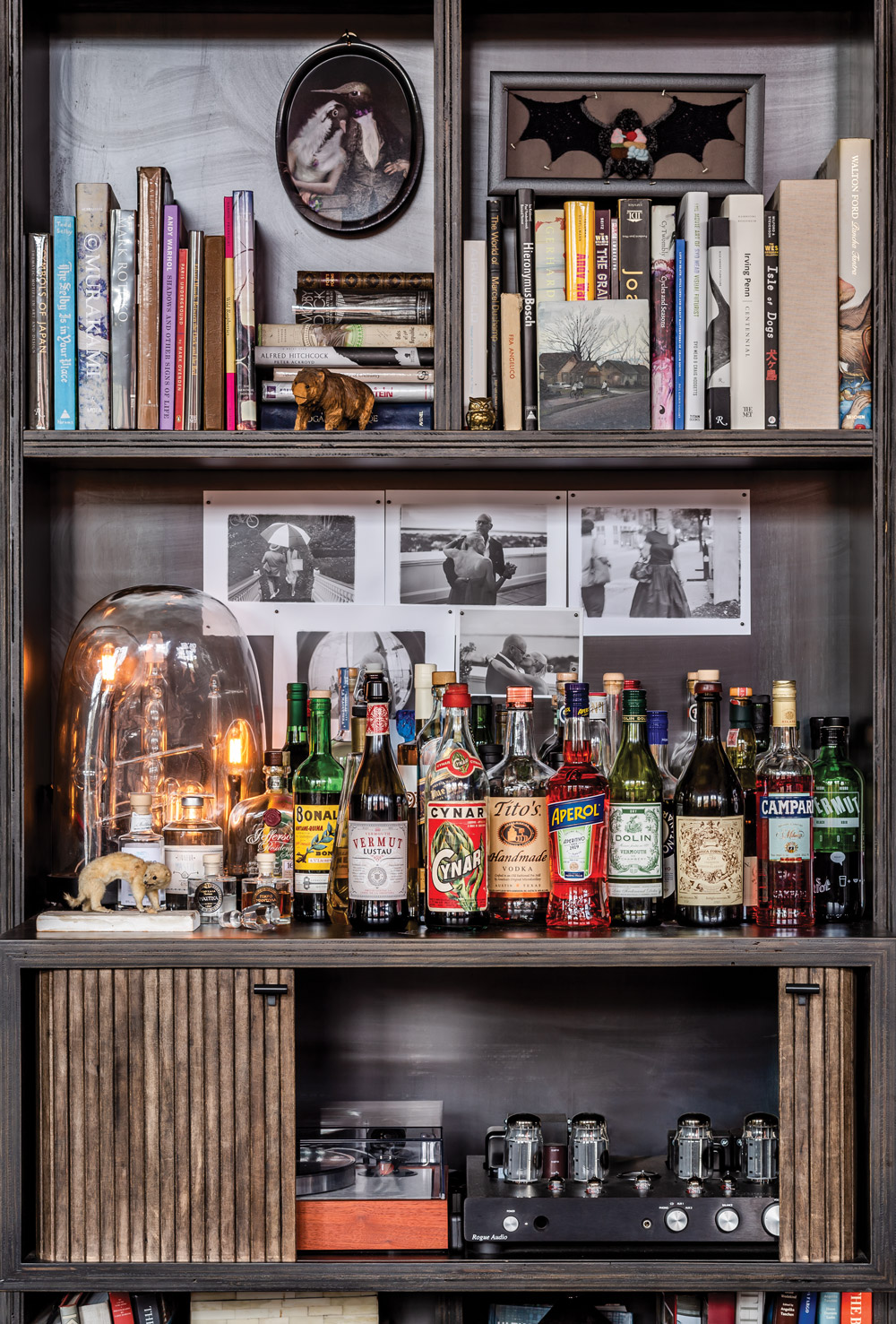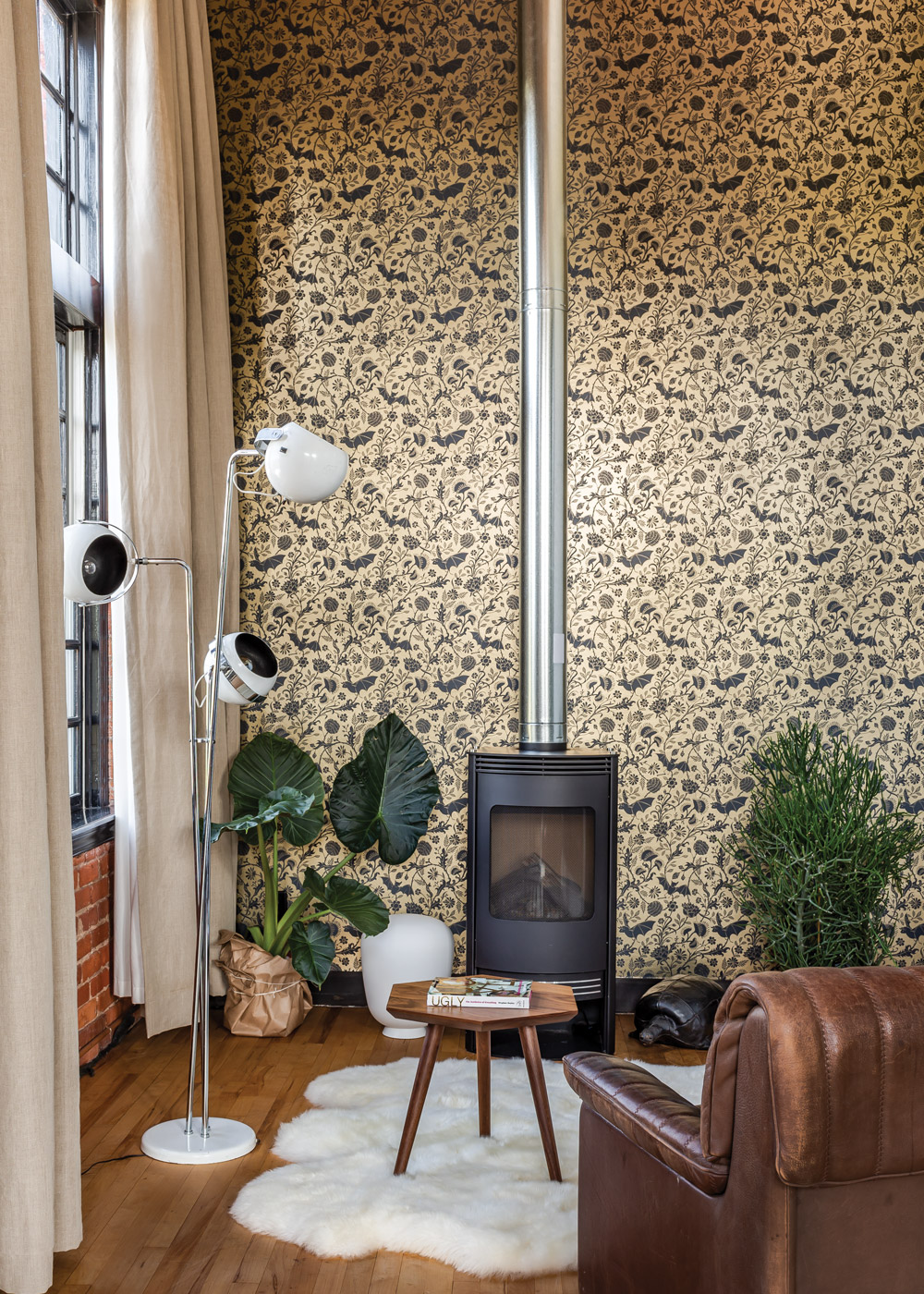 Their richly personal style comes to life in this corner unit with plenty of windows, 14-foot ceilings, and weathered brick walls. Find some new thingssexy furniture from Elizabeths own line as focal-point piecesbut plenty of vintage, macabre, unexplained, and curious, like a recurring bat motif and antique anatomy models. Many items come from Europe, a reflection of Elizabeths 10 years spent in Paris and Belgium, and the source for so much in the restaurants she designs. The common thread? Staying power.
Luxury, we both agree, is about the quality to last, says Alton, referring to the loftand more.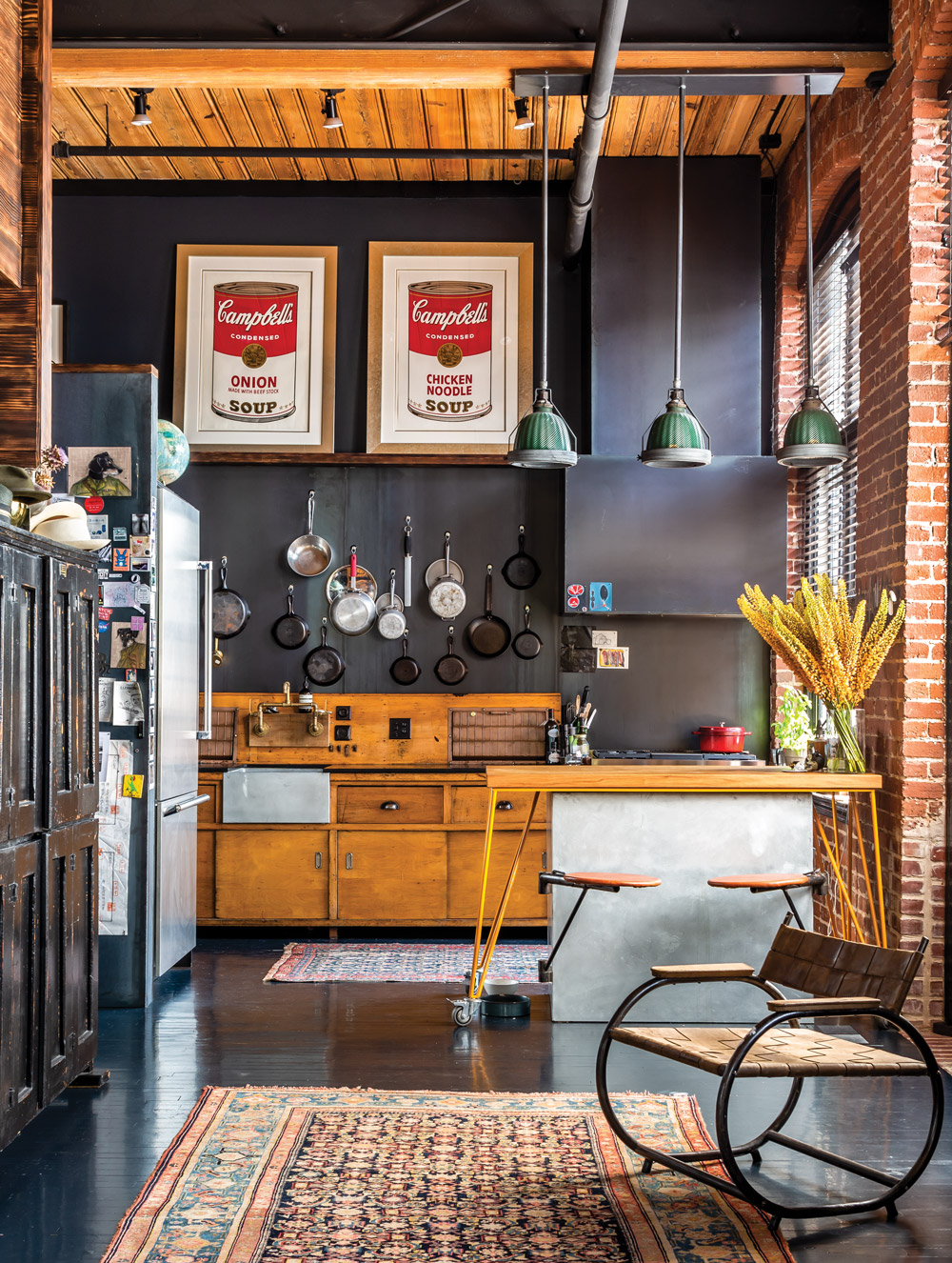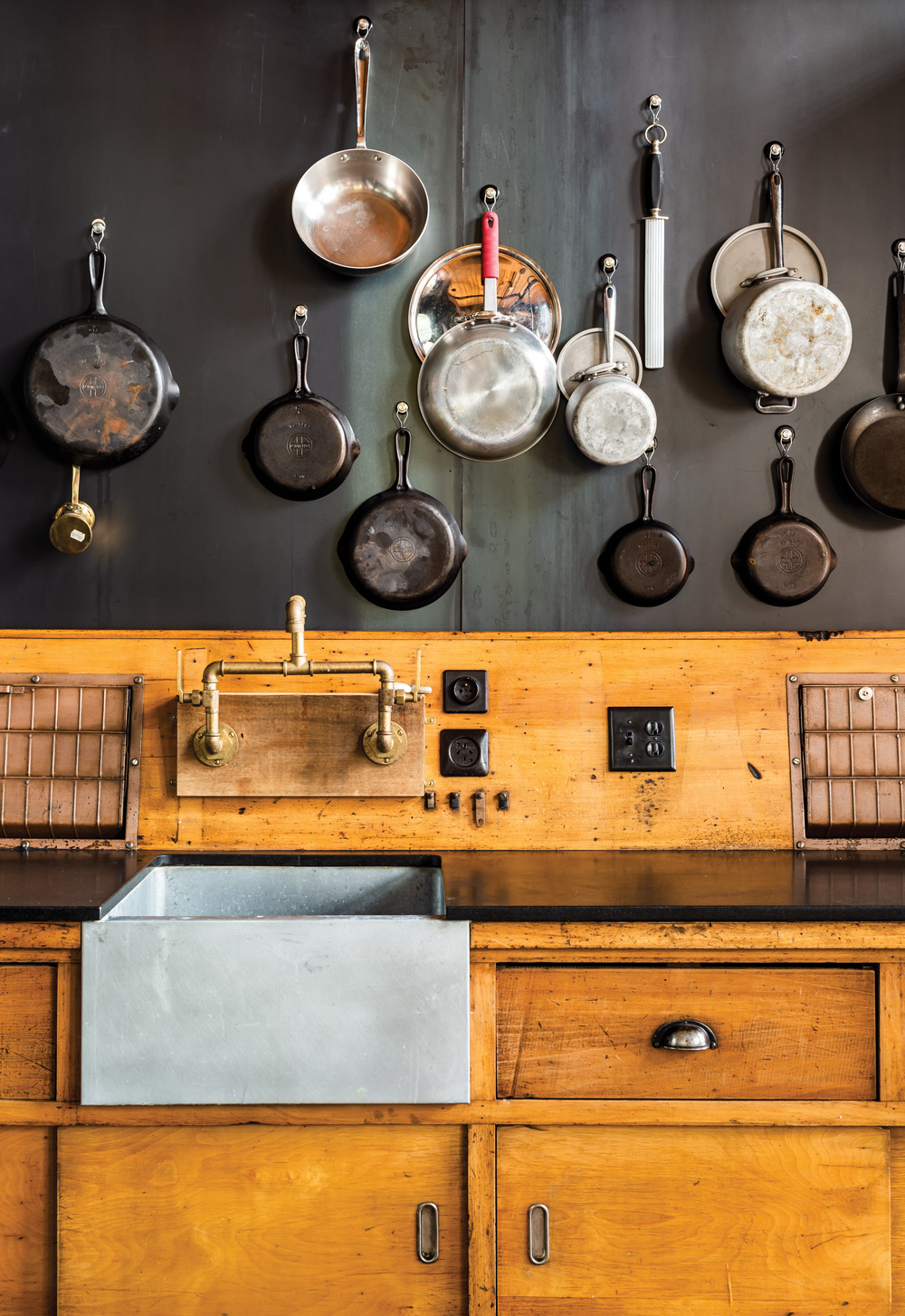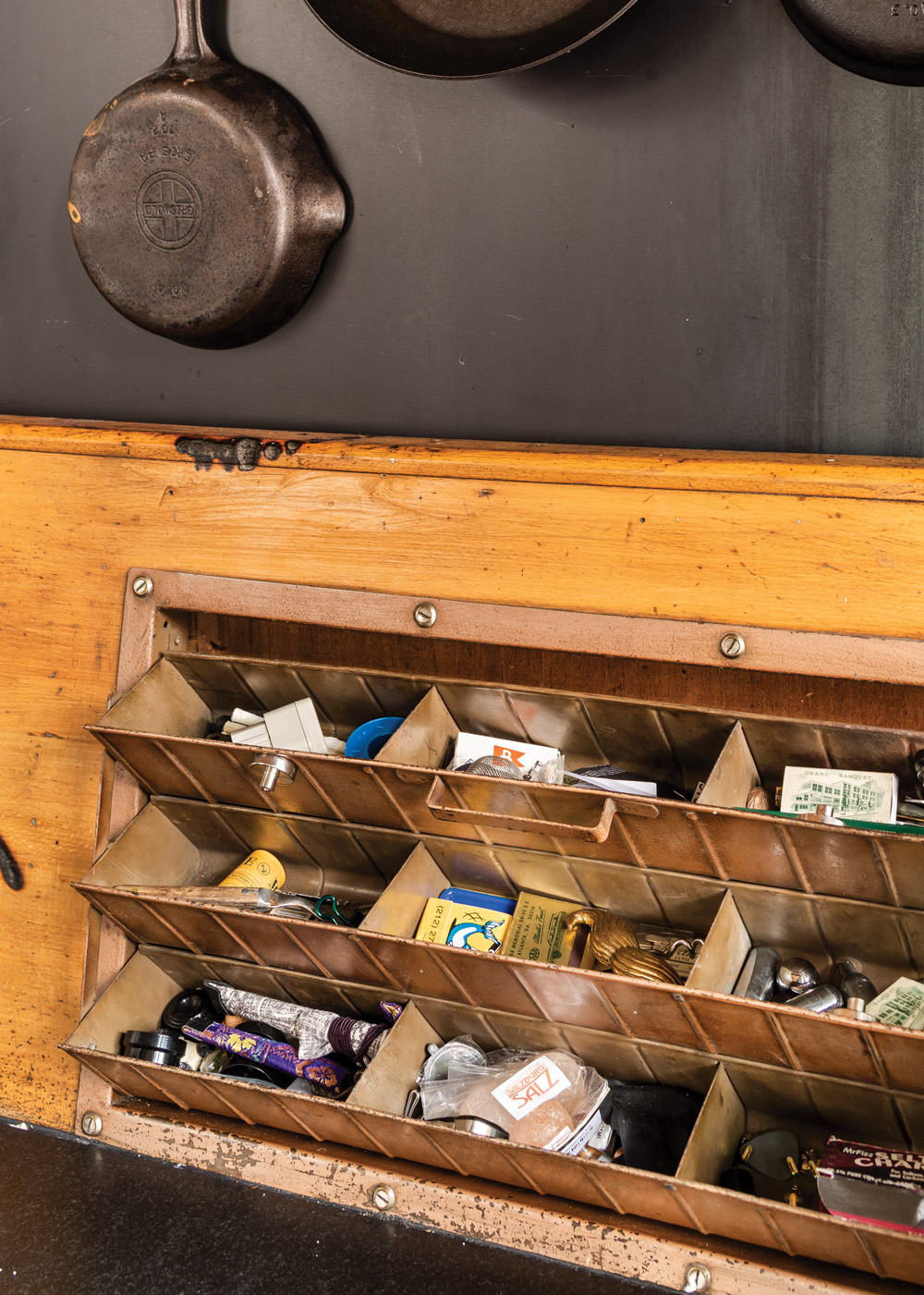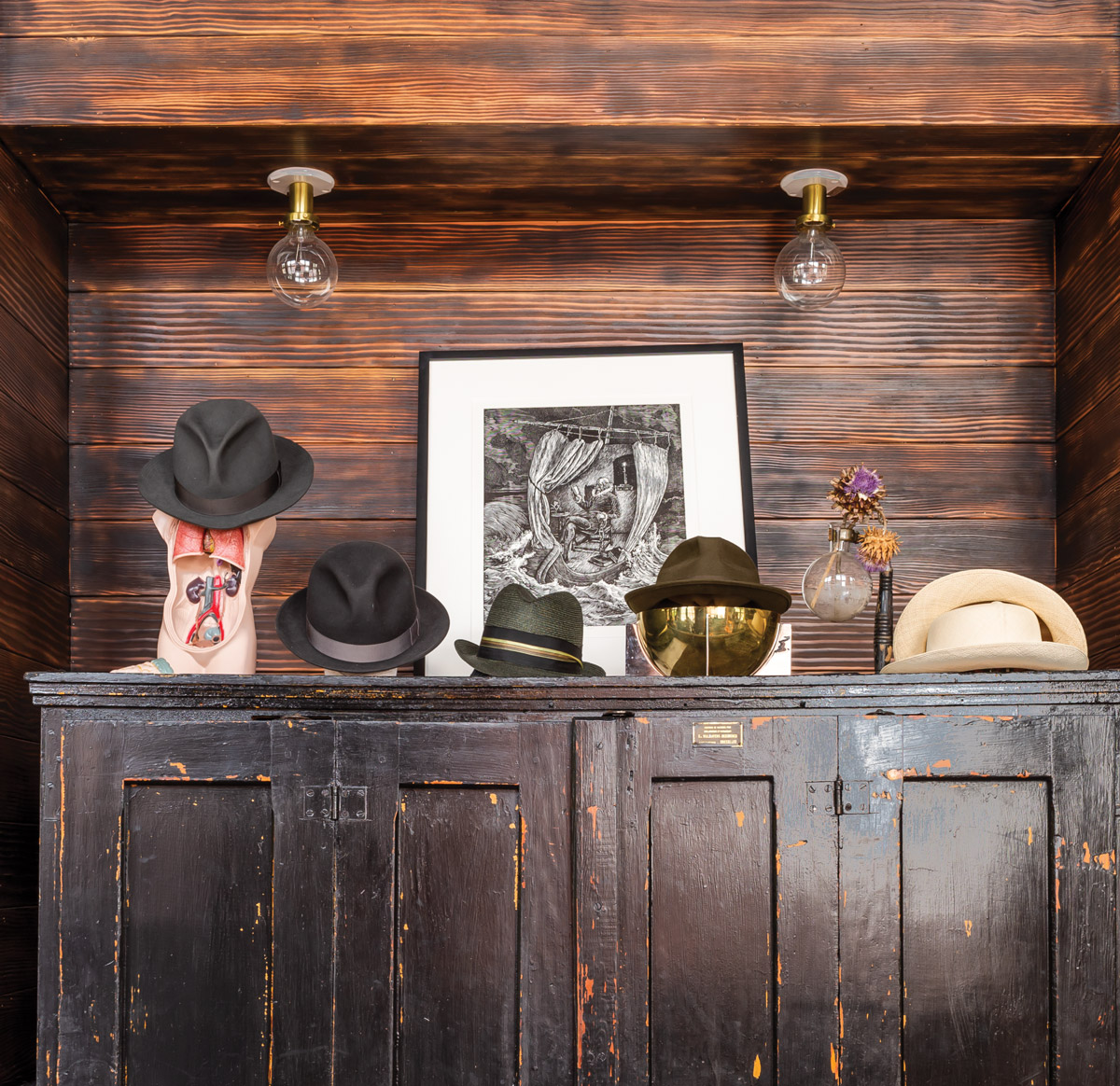 This article appears in our Winter 2019 issue of Atlanta Magazines HOME.
The post Explore Elizabeth Ingram and Alton Browns curiosity-filled Marietta loft appeared first on Atlanta Magazine.